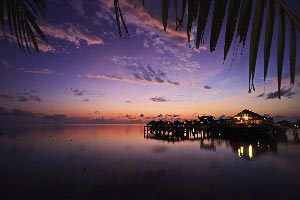 We can arrange your stay at any of the luxury resorts on Pulau Mabul, please do not hesitate to contact us.
Mabul island features several beach resort along with luxury over-the-water bungalows offering spectacular views, great memories and much more.
All the resorts below have Guaranteed Sipadan Permits.
Top Luxury
Mabul Water Bungalows is a Luxury Dive Resort & Spa featuring 24 Water Bungalows and 5 exclusive Water Villa Suites complete with private balconies and scenic seaviews.
Luxury Range
Located on the south eastern side of Mabul Island, the Sipadan-Mabul Resort is a beautiful Beach Resort & Dive Center featuring 25 comfortable chalets, a swimming pool and a Jacuzzi.

Overlooking the Celebes Sea, Sipadan Water Village is a superb Dive Resort featuring 20 water chalets boasting private wooden decks.
Medium Range
Featuring 30 beach chalets (semi-detached) and villa rooms, Borneo Divers is a mid-range beach dive resort.

Enjoy the unique aspect of living and diving on a repurposed oil rig at Seaventures Dive Rig Resort.

Mabul Beach Resort (Scuba Junkie) is a more budget style lodge has 24 en-suite rooms on Mabul Island.
Please contact us for discounts on all the Mabul and Sipadan Resorts
What are the Activities on Mabul Island?
Are you wondering if Mabul Island has enough to do? Regardless of whether you want a romantic getaway, a relaxing holiday or awesome scuba diving, there is plenty to enjoy on the island. Here are 10 great activities that are suitable for most visitors to Pulau Mabul.
Scuba Diving in Mabul
The main reason people visit Mabul is for the spectacular diving.
Mabul Island is well-known for its macro-diving opportunities so critter lovers are in for a real treat. Look out for pygmy seahorses, harlequin shrimp, frogfish and scorpion leaf fish. If you're lucky enough you might see the deadly blue ringed octopus or the stunning flamboyant cuttlefish in this area.
Many resorts on the island offer an unlimited number of house reef dives each day along with neary Pulau Kapalai and Sipadan diving. You don't have to be staying on Mabul to dive or snorkel there. Some visitors and backpackers choose to stay in Semporna where budget day trips and accommodation can be found. Resorts in Semporna have 1 to 3 star ratings and have no beach.
Snorkeling in Mabul
Snorkeling at Mabul is one of the best ways to see marine creatures in their natural environment. A short 20-minute boat ride from Mabul will take you to the world-renowned islands of Sipadan and a 5-minute boat ride takes you to Kapalai. Your dive resort or a dive operator can arrange day trips for you. Please note that the government's environmental protection plan requires all persons visiting Sipadan have a permit. These need to be arranged beforehand are there is a daily quote and divers usually have priority.
Ocean kayaking
If you have always wondered about sea kayaking, then this is the place to try it. The transparent kayaks at Mabul will keep you mesmerized as you head to secret hideaways inaccessible by foot. Bring a picnic with you to eat at the waterfront before exploring the long stretches of pristine beaches.
Bajau Laut Village
No one visiting Mabul should miss the opportunity to visit the village of Bajau Laut. The Bajau Laut people are open and warm. They have been nicknamed the "sea gypsies" because of their nomadic lifestyle lived almost entirely on the water. You may be lucky enough to be given a coconut or purple seaweed to try by one of them.
Sunset and Sunrise Watching
Be the first to spot the sun rising each day and watch the locals prepare for their day ahead. Mabul's location, in the eastern state of Sabah, ensures your day will begin while others sleep. The 5:45 am sunrise is certainly an early alarm, but it is worth it. When your day of adventure is over, find a lovely spot to rest and watch the sunset.
Star Gazing
The sky at Mabul lights up at night with the stars of the Milky Way. Mabul has very little light pollution making it an excellent place for stargazing. The number of stars that can be seen from almost anywhere on the island is exceptional
Visiting the Tun Sakaran Marine Park
The Tun Sakaran Marine Park, is perhaps the most photographed island in the area. Pulau Bohey Dulang is a flooded crater almost fully surrounded by a coral reef. Its beauty is intoxicating.
Island Hopping
There are numerous islands in Sabah and island hopping is a fun way to enjoy the beauty found on any of them. Kapalai and Sipadan are not the only islands worth visiting. There are others such as Pulau Mataking, Pulau Pom Pom, Siamil, and the many other islands located at the marine park of Tun Sakaran that are choice destinations. Although they are located slightly further out, day tours are easy to arrange from Mabul or Semporna town.
Regatta Lepa
If you are planning to visit Pulau Mabul, consider going end of April. The Regatta Lepa festivities happen annually at that time on Semporna. The colorful boat carnival atmosphere lasts two days and showcases the traditions and culture of Bajau Laut people. The water festival attracts thousands of Sabahans and foreign visitors each year.
Miss Scuba International
Another popular month to visit Mabul is November when the Miss Scuba International pageant is held. The event attracts an international selection of young women vying for the title. Training takes place at either the Mabul Water Bungalows Resort or the Sipadan-Mabul (SMART) resort beforehand.