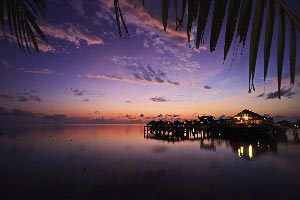 We can arrange your stay at any of the luxury resorts on Pulau Mabul, please do not hesitate to contact us.
Mabul island features several beach resort along with luxury over-the-water bungalows offering spectacular views, great memories and much more.
All the resorts below have Guaranteed Sipadan Permits.
Top Luxury
Mabul Water Bungalows is a Luxury Dive Resort & Spa featuring 15 Water Bungalows and 5 exclusive Water Villas complete with private balconies and scenic seaviews.
Luxury Range
Located on the south eastern side of Mabul Island, the Sipadan-Mabul Resort is a beautiful Beach Resort & Dive Center featuring 45 comfortable chalets, a swimming pool and a Jacuzzi.

Overlooking the Celebes Sea, Sipadan Water Village is a superb Dive Resort featuring 45 water chalets boasting private wooden decks.
Medium Range
Featuring 30 tropical-themed semi-detached chalets, Borneo Divers is a mid-range beach dive resort.

Enjoy the unique aspect of living and diving on a repurposed oil rig at Seaventures Dive Rig Resort.

Mabul Beach Resort (Scuba Junkie) is a more budget style lodge has 24 en-suite rooms on Mabul Island.
More bout Diving in Mabul
Mabul Island is well-known for its macro-diving opportunities so critter lovers are in for a real treat. Look out for pygmy seahorses, harlequin shrimp, frogfish and scorpion leaf fish. If you're lucky enough you might see the deadly blue ringed octopus or the stunning flamboyant cuttlefish in this area.
Please contact us for discounts on all the Mabul and Sipadan Resorts