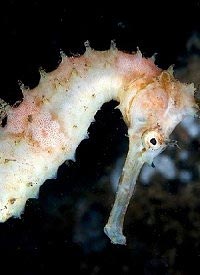 Well... as little as possible, you are on holiday!
Obviously we would advise that you arrange comprehensive travel, medical and diving insurance. If you take prescription medicines you will need to bring these with.
Bring a hat, sun block, a towel and mosquito repellent.
Make sure you have a digital camera.
You can buy Malaysia SIM cards just about anywhere for your cellphone.
Definitely bring a wide smile and a good sense of humour :-)
What to Bring for Diving?
You can save by bringing some diving/snorkeling gears.
There is also diving equipment for hire.
Dive computers and dive torches are also available for rent.
It is preferable to bring your own Underwater digital camera.
If you are bringing your own dive gears then you probably want to bring a 3mm – 5mm shorties or full suits (some are happy with only a rash vest).
If your dive gear is DIN configured then please bring your own adaptor.
The Sabah electrical supply runs on 220V / 60 hertz.
If you are planning to start a Scuba Dive Course you will be need to fill out a medical declaration prior to the start of the course.
Finally, please don't forget your diving certification cards and logbook.