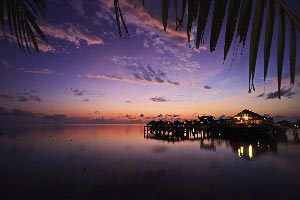 Non-divers packages often include snorkeling tours to explore the beautiful coral reefs surrounding the islands near Mabul, Kapalai, Mataking and Sipadan.
Please choose which Luxury Resort you would like to stay at:
Top Luxury
Ideally located just a 15 minute boat ride from Sipadan, Mabul Water Bungalows Resort & Spa is an award-winning over-the-water resort with inviting waters filled with amazing marine life and boasting superb snorkelling and sea kayaking opportunities.
Mataking is a luxury private island resort, perfect for couples and families. The Island of Mataking is actually two separate islands connected by a narrow sandbar (Mataking Besar and Mataking Kecil) which makes it double the fun to explore. Mataking Island Resort & Spa offer a wealth of activities including a spa, snorkeling, kayaking, boat rides, sea turtle hatchery, peacock sanctuary, watch tower, visits to the nearby islands of the Tun Sakaran Marine Park, night time entertainment and much more.
Luxury Range
Sipadan-Kapalai Resort offers the utmost in relaxation, luxury and spectacular snorkeling. The entire resort is built on stilts in the middle of the Celebes Sea to give guests a secluded and extraordinary experience not to mention some of the best views in the world. For non-divers, Kapalai Resort has plenty to offer including kayaking, snorkelling trips and visits to nearby Mabul and Sipadan islands.
Located on mabul island, this superb beach resort with swimming pool and jaccuzi. For non-divers, Sipadan-Mabul Resort organizes daily snorkeling trips to the highly popular Sipadan, Mabul and Kapalai snorkeling spots. It is the sister resort of Mabul Water Bungalows which can be accessed from there.
This luxury island resort offers activities such as cruising and snorkelling around Pom Pom Island and neighbouring islands of Timba-Timba or Pandanan. Other island-hopper trips could include the many islands of the Marine Park at Tun Sakaran. Pom Pom Island is also home to a succesful turtle hatchery.
This luxury over-the-water resort has a beautiful house reef, perfect for snorkeling. The Sipadan Water Village Resort features 45 chalets built in traditional Bajau architecture.
Medium Range Resort
This beach resort features 30 semi-detached executive beach chalet with each unit boasting its own private verandah and luxury villa rooms. Wake up to the surroundings of the azure Celebes Sea and powdery stretch of beach at your doorstep. Borneo Divers activities also include snorkeling trips, dive courses, sea kayaking, a swimming pool, 3 different bars and a spa.
Snorkeling Packages
Snorkeling trips give visitors plenty of opportunities to spot marine life in Mabul and Kapalai (snorkeling around Pulau Sipadan is possible depending on the availability of permit).
Some resorts have dive boats take snorkelers out with them while other boats are for snorkeling exclusively (with a snorkeling guide). Either way, guides and divemasters provide safety guidelines for the trip and help to identify the marine life and corals spotted at the best snorkeling sites.
Please contact us to book your luxury snorkeling package.