Muck diving, critter diving and macro photography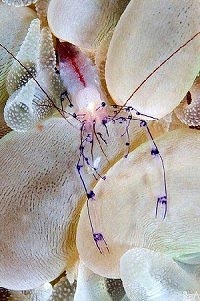 Many divers and macro photographers come to
Mabul
for its incredible array of macro-life underwater species.
The island itself has white sandy beaches and a colorful Philippino fisherman village.
Both Sipadan and Kapalai are very close by and can be accessed as a day trip.
The reefs around Mabul have a reputation for their great bio-diversity. One of the best dive sites is Lobster Wall.
Day time activities include relaxing, snorkeling, fishing or exploring the local fishing village.
Mabul is the home to the most amazing sea creatures:
Hawksbill turtles and greenback turtles
Nudibranchs
Crocodilefish
Octopus
Frog fishes
Mandarin fishes
Mantis shrimps
Flamboyant cuttlefish
Blue-ringed octopus
Lobsters
Garden eels
Etc.
You can dive in Mabul year round.
Recommended Length of stay: 5 to 14 days (including Sipadan and nearby islands).
Mabul island dive site map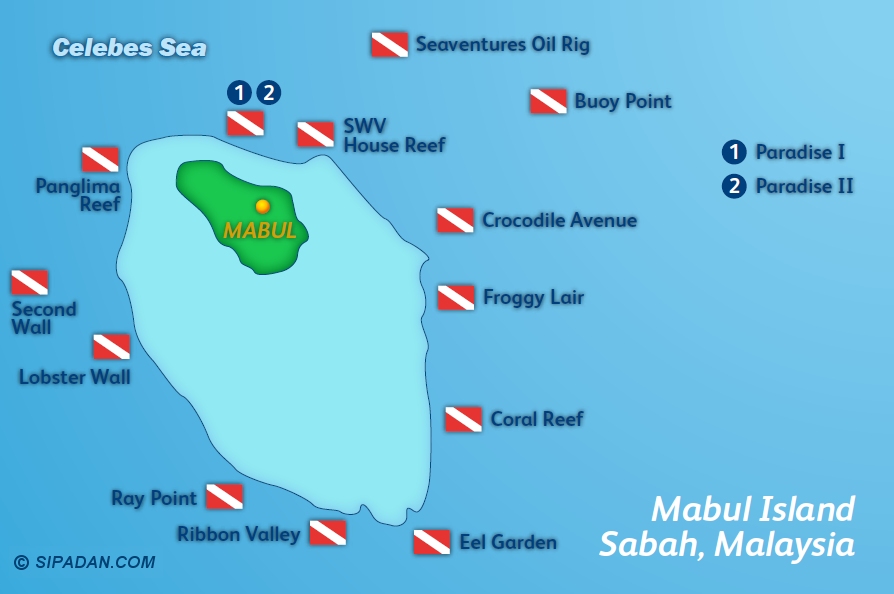 Divers: Book Sipadan Island Permits in advance!