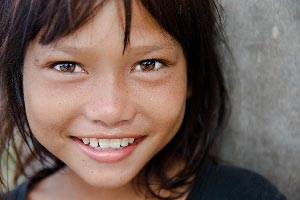 Aside from these local dialects, English and the national language of Bahasa Malaysia are both widely spoken. Philippino, Mandarin and some Chinese dialects such as Hakka are commonly used too.
Sabah locals greet people with "selamat datang" which means welcome as well as "terima kasih" which means thank you and is said with a smile.
A handshake is usually acceptable when introducing oneself, however, some people dislike physical contact because of religious reasons.

A Few Basic Malay Words
If you can remember the following words and phrases, your stay in mabul, Sabah will be even more interesting:
English - Malay - Philippino
Welcome - Selamat datang
Okay - ya - sege
Thank you (formal, with respect) - terima kasih banyak - maraming selamat
Thanks - terima kasih - selamat po
You are welcome - sama-sama
Lets eat! - makan kita- kain tayo
When can I eat? - saya sedang mencari tempat makan
Are you coming? - kau datang ke? darating ka ba?
Do you want to come with me? - kau mahu ikut saya- gusto mo bang sumama sa akin
Do you want to come with us? - awak mahu ikut sama kami- gusto mo bang sumama sa amin
Diving - menyelam- sumisid
Air - angin - hangin
Water - air -tubig
It's hot - terlalu penas - mainit
It's cold - sejuk - malamig
Ocean, Sea - laut - karagatan
Boat - perahu - bangka
Fish - ikan - isda
Shark - ikan jerung - pating
Knife - pisau - kutsilyo
Island - pulau - isla
Shopping -membili -bilah - mamimili
Money - wang ringgit - pera
I want that / I would like that - saya mahu itu - gusto ko yan
How much? - berapa - magkano
How much is this? - berapa harga?
How many? -barapa banyak - magkano
Can you help me? - boleh anda membantu saya?
Excuse me/I'm sorry – minta maaf
Where? - di mana?
What time? - pukul Berapa?
Who? - siapa?
Which? - yang mana?
Why? - mengapa?
Good morning - selamat pagi - magandang umaga
Good afternoon - selamat tengah hari - magandang hapon
Good evening - selamat petang - magandang gabi
Good night - selamat malam
How are you? (formal) - apa khabar - kumusta ka na
How is it going? - apa macam - kumusta na ang pamamalakad pangyayari
Good - bagus
I'm fine - khabar baik
My name is John - nama saya si john - ang pangalan ko ay si john