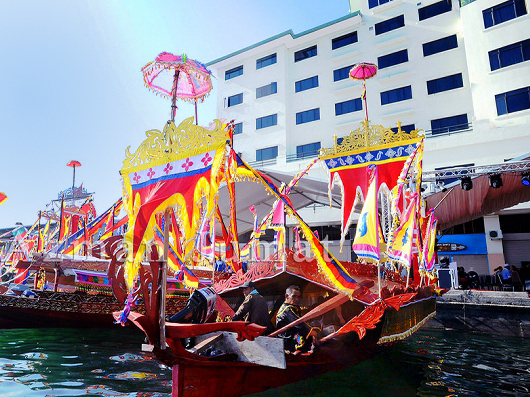 Semporna
is a small port town of about 150,000 inhabitants.
It is the getaway to the nearby islands of Sipadan, Mabul, Kapalai, Pom Pom Island, Mataking, etc.
Most incoming visitors prefer to stay on paradise Mabul island.
Semporna Boat Transfers
Contact us for the the latest scheduled boat transfers from Semporna to the nearby islands.
Which are the Top Hotels in Semporna?
Which are the Budget and Mid-range Resorts around Semporna?
Lato Lato Resort
Kulapuan Island Resort
Sipadan Mangrove Resort
MY Rainforest
Together Palm Resort
My Home Semporna
Rainbow Lodge Plt
Three Star Hotel Semporna
Which are the Hostels in Semporna?
Borneo Global Sipadan Backpacker
Dragon Inn Floating
Scuba Junkie
Best Bunk Bed
Atine Semporna Backpackers
Awys Backpackers
Wanderer's Inn
Sipadan Hotel Semporna
Mutiara Inn
Semporna Backpackers
Star Inn
Billabong Scuba Office
Damai Traveller Lodge
Mydin Lodge Semporna
Island Backpackers
Luna Capsule
Aramaitie Backpackers
Jeff Backpackers Lodge
Wook Wook Homestay
Marina Hotel
Kuree Hut Semporna
Mermaid Inn
Alice Semporna Backpackers Hostel
Poga Backpackers
Bunk Inn Semporna II
My Home Backpackers
RTMS Guesthouse
Semporna Ocean Village
Which are the Semporna Homestays?
Mabul Scuba Homestay
Mabul Hometown (Homestay)
Aloha Wonderland Homestay
Hosanna Semporna Homestay
When are the Semporna Events & Festivals?
Semporna Chinese Restaurants
Fat Mother Semporna (Chinese)
Ocean Treasure Live Seafood Restaurant (海中宝)
Fung Ling Restaurant
Then Wang Restoran (near Pacific Inn)
Restoran Thien Wang
Dragon Inn
Fish Village Seafood Restaurant
Semporna Western Restaurants
Scuba Junkie Diver's Bar & Family Cafe
Mabul Steak House
KFC
Arthur's Bar
Skyline Sports Bar (Seafest rooftop)
Semporna Malaysian Restaurants
Mabul Cafe
Restoran Nasi Kandar Al-Farisha
Seaview Cafe 1 and 2 (near Seafest)
Restoran Bismillah
Restoran Al-Nafisah
Zanah Food Truck
Seafood Restaurant Semporna
Anjung Lepa
Restoran Bawang Merah Bawang Putih
Anjung D'Samudera Cafe
Chrystal Jubilee 2
Which are the Semporna Islands?
What are the Top Semporna Other Attractions?
Bukit Tengkorak (Skull Hill)
Proboscis Monkey River Cruise