Mataking Dive Resort is a luxury island resort built on a private tropical island in one of the most pristine corners of the world.
Click here to Book your Reservation (Special Online Discount)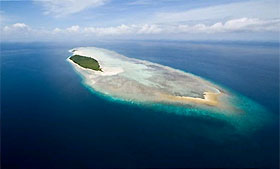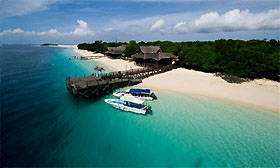 Popular for romantic holidays, Mataking Resort features 63 luxury and spacious villas, chalets and rooms each offering a luxury hideaway a few steps from pristine white beaches.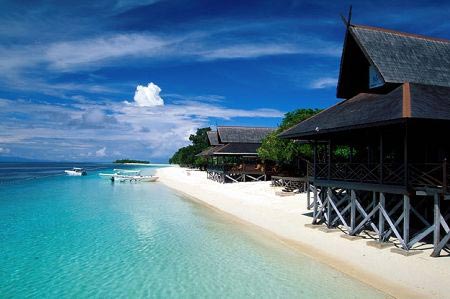 The diving at Mataking is combining the best of both world: Sipadan's big fishes and pelagics with Mabul underwater macro marine life and muck diving.
Mataking Island offers easy access to more than 30 dive sites with protected coral reefs and islands such as Pandanan, Timba-timba, Kalapuan, Bohayan, Baturua, Mantabuan and the 8 islands of the Tun Sakaran Marine Park.
Dive sites are unlikely to be busy. Expect to see large pelagics and unique fauna at these exclusive diving locations.

Some of the most famous sites being Turtle Playground, Hump Head Point, Lobster's Lair and Eel Garden. Look out for leaf fish, rainbow runners and sweetlips as well as special coral species such as brain corals and staghorn coral. Whale sharks are also sometimes spotted as Pulau Mataking falls within their migration route.
Sipadan Day Trips
Diving at Sipadan can be booked and guaranteed in advance, also it depends on availability.
Underwater Post Office
It doesn't get more unique than an underwater post office, and this is exactly what occurred in 2006 when the resort sank a cargo ship to serve as an artificial reef. This 40-foot underwater mailbox is one-of-a-kind and actually accepts letters to be posted! Divers are able to post their letters using special waterproof bags and a rubber stamp created especially for this post office.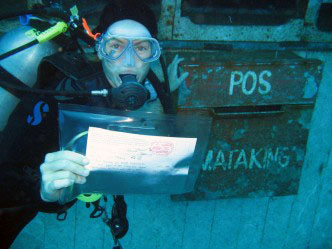 PADI Dive Courses
Mataking is a certified PADI 5 Star Dive Centre & Sea Sports Centre offering all level of diving education and snorkeling trips.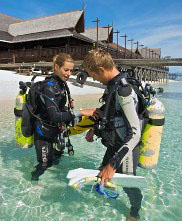 Eco-friendly Island Resort
Mataking is a paradise both above and below the water, and its coral reefs and jungles need to remain protected for future generations.
The Reef Dive Resort is continually making improvements and adjustments in order to be as eco-friendly as possible and is a large supporter of the reef building projects in this pristine area.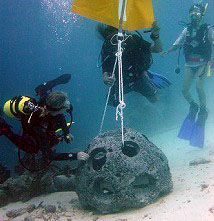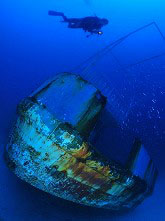 Dining
Delicious malaysian and western meals are served at our ocean front restaurant.
There is a large sundeck sitting area perfect for sipping a drink while enjoying the tropical sunset.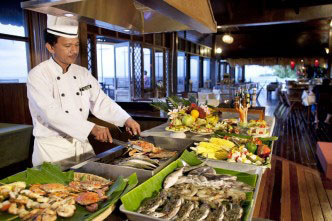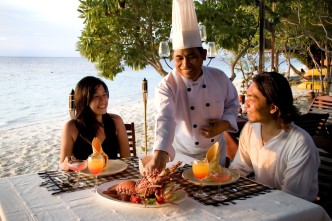 Jamu Spa
The Jamu Spa offer a wide range of treatments specially designed to restore the mind, body and soul harmony.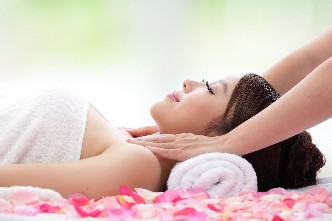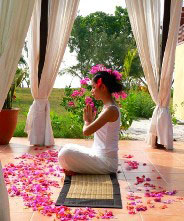 Rooms, Chalets & Villas
Mataking Island Resort is home to 7 categories of accommodation including 8 Beach Chalets, 4 Semi-Detached Beach Chalets, 8 King Chalets, 24 Garden View Deluxe Rooms, 14 Premium Rooms and 5 Villas.
Luxury Beach Chalets
The 8 newly built Beach Chalets offer guests privacy and tranquility along with a magnificent sunset experience and seaviews over the Celebes Sea.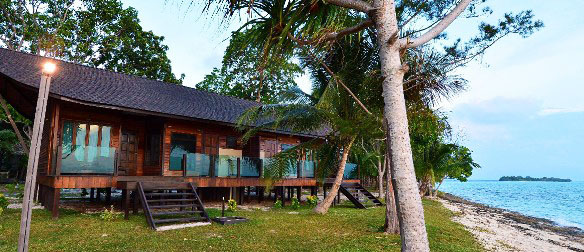 There are 4 Semi-Detached Beach Chalets that have interconnecting doors, ideal for a large group or larger families. Located away from the hustle and bustle of the resort and nearby our serene turtle hatchery, these Semi-Detached Chalets are well-located and oh-so-comfortable.
All Beach Chalets boast modern amenities such as A/C, private bathrooms with hot and cold water showers, large showerheads and double sinks.
There is a special heated Jacuzzi in each bathroom complete with a skylight for watching the magnificent stars as you unwind amongst warm bubbles.
Outside Sundeck = 8m²
Bedroom with Twin/King Size bed = 26m²
Bathroom = 6m²
Total Indoor Space = 32m²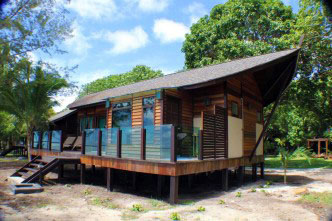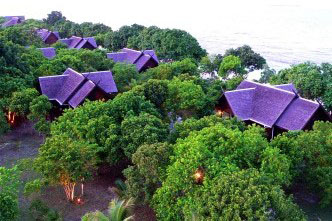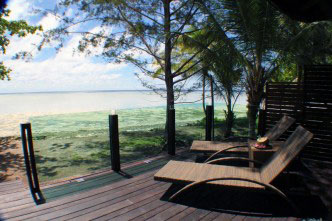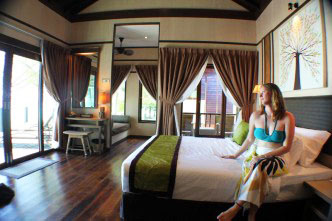 Luxury Beach Villas
The 5 Beach Villas offers resort guests the option of staying in a separate beach house with fantastic views of the Celebes Sea.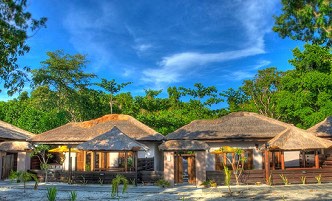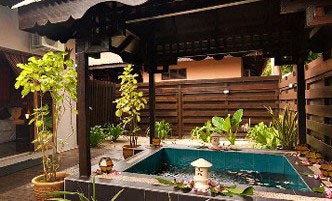 If you're looking for exclusive beach accommodation in Malaysia, look no further than the Beach Villas at Mataking. The Beach Villas boast sea views from the stunning and secluded front patio where there is an enclosed dining space and a private gazebo.
The Beach Villas have direct access to the beach and a number of ways to enjoy a relaxing day of sun and sand. Guests can choose from lounging on the day bed, lying on the sun beds beneath an umbrella or spending time on the nearby sundeck.
Within the Villa, a marble-floored bedroom exudes luxury and class, as do the 'his and hers' stone wash basins and spacious shower in the bathroom.
There is even a Jacuzzi garden complete with a unique jungle backdrop for added excitement.
Outdoor area with veranda: 80m²
Jungle-themed Jacuzzi Garden: 6m²
Bathroom: 16m²
Bedroom with Twin/King Size beds: 28m²
Total Indoor Space: 44m²
Executive King Chalets
'Mataking' roughly translates to 'The Eye of Kings' and staying in the King Chalets will certainly make you feel like royalty!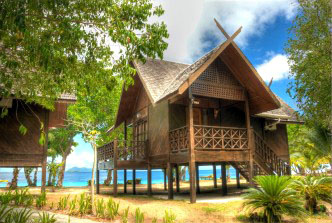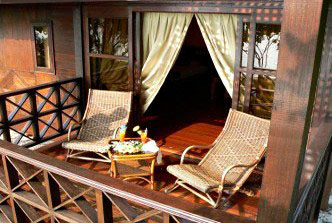 Each of the King Chalet has a balcony overlooking the clear blue waters and is the ideal spot for a sundowner to watch the lagoon sky change from blue to orange, yellow and red.
A large queen size bed can be found in the super spacious bedroom along with a A/C, TV, mini bar and a private bathroom. Bathrooms are equipped with modern amenities such as a spacious walk-in shower and a large bathtub that overlooks the lagoon and all its beauty.
Outside Sundeck = 12m²
Bedroom with Queen Bed = 27m²
Bathroom = 10m²
Total Indoor Space = 37m²
Premier Deluxe Rooms (Garden View)
The 24 Premier Deluxe Rooms (East and West) are joined together in a long house style.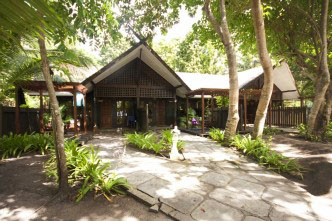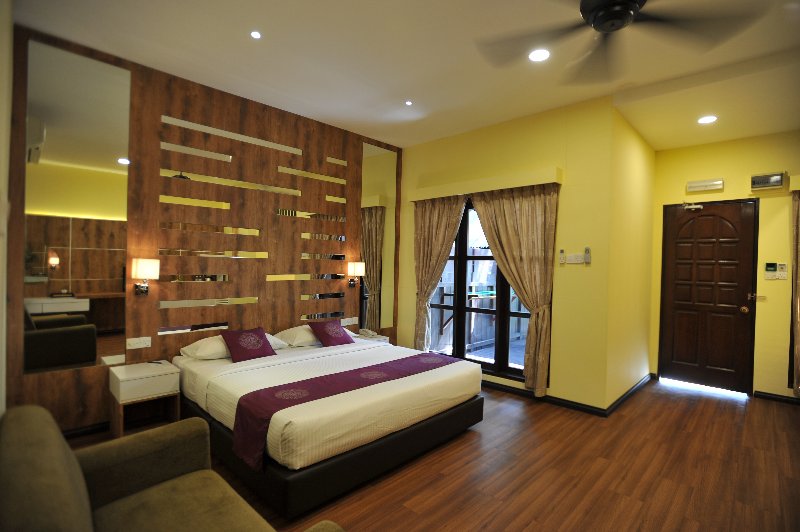 The collection of handcrafted wooden lodges set amongst a wild and beautiful garden is truly Malaysian and offers a once-in-a-lifetime experience.
With tiled floors and traditional touches, the Garden View Deluxe rooms have been designed with comfort in mind. Guests staying in the Garden View Deluxe rooms will have a private sundeck as well as air-conditioning, private bathroom, satellite TV and a mini-bar.
Outside Sundeck = 8m²
Bedroom with Twin/King Size bed = 26m²
Bathroom = 6m²
Total Indoor Space = 32m²
Mataking Premium Rooms
The latest addition to the accommodation options are the Mataking Premium Rooms.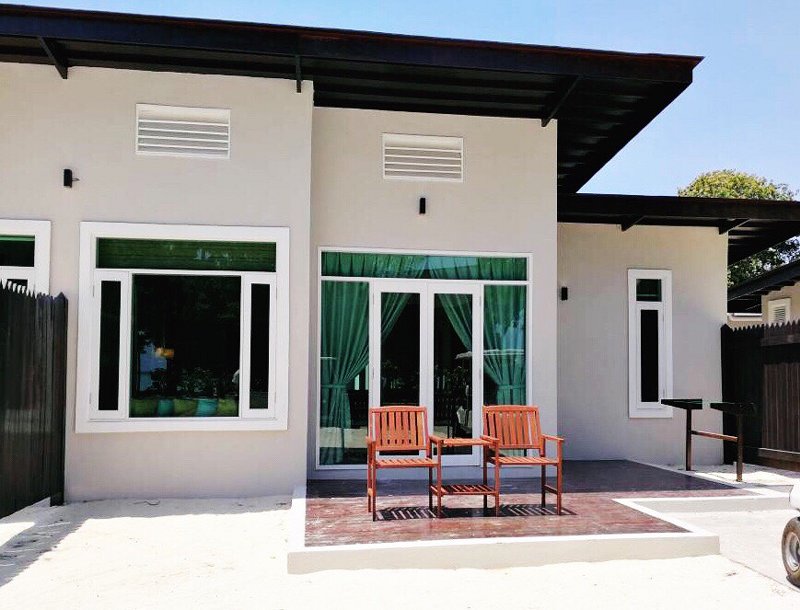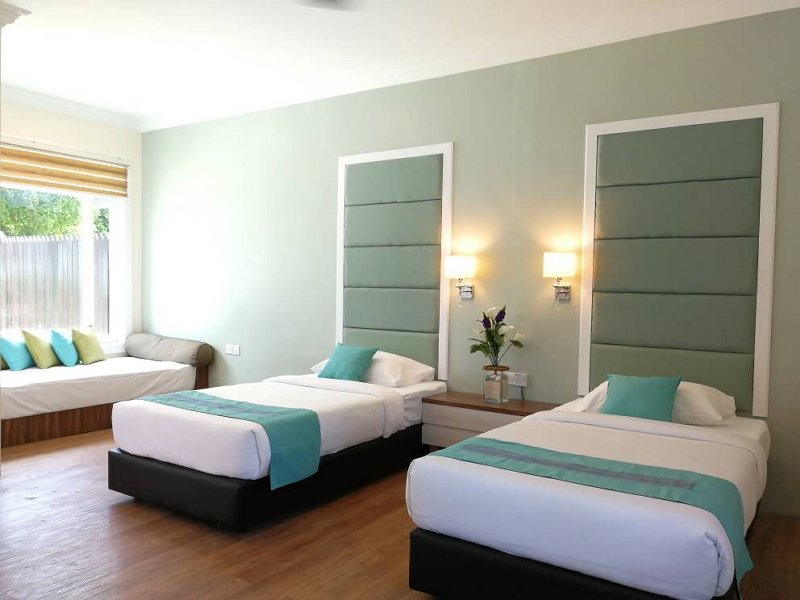 Day Time Activities at Mataking
Mataking Island offers a wealth of activities and the dedicated Activity Desk at Reef Dive Resort is the place to visit in order to explore as much of this beautiful island as possible.
Mataking is actually two connected islands (Mataking Besar and Mataking Kecil).
A great day out involved a guided tour of the jungle surrounding the Reef Dive Resort and a picnic to be enjoyed on the other side of the sandbar at the smaller island known as Mataking Kecil.
Other activities available include fishing, bird watching, fish feeding and kite flying.
For a bit of fun, why not try your hand at coconut bowling or a jungle treasure hunt?
These activities as well as tours of the local fish and seaweed farms are all arranged for Reef Dive Resort guests.
In-water activities are endless and include sea kayaking, kookaburra boat riding and snorkelling in addition to scuba diving.
Turtle Hatchery
Lucky guests who visit the resort during turtle nesting or turtle hatching season may get to see some magnificent sights. With a hatchery located on the island, visitors may be able to see baby turtles hatching and getting released to the ocean or even see the female turtles laying their eggs on the beach.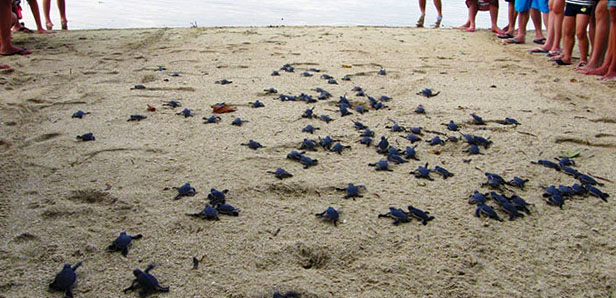 Peacock Sanctuary
Mataking Island is home to a peacock sanctuary which makes for a colourful and enjoyable tour for nature lovers.
Exploring the nearby islands
There are a number of options for those looking to explore further afield such as the neighbouring islands of Timba-Timba or Pandanan. Other island-hopper trips could include the 8 islands of the Marine Park at Tun Sakaran: Pulau Bohayan, Pulau Baturua, Pulau Bohaydulong and Pulau Kalapuan.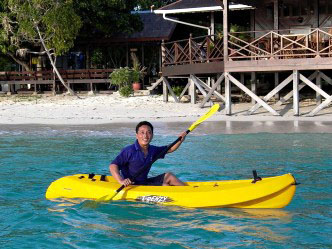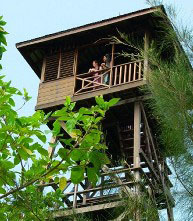 Night Activities
The fun doesn't end when the sun goes down, as Mataking's night time entertainment is top-class. The Sunset Bar and barbeque area is a popular spot for guests to unwind and listen to the soothing sounds of a guitar whilst the resort's DJ and dance floor are always pumping.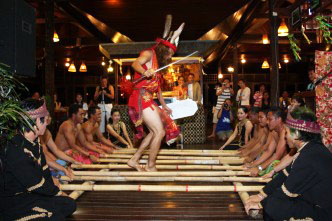 Also available are night treks through the jungle to search for turtles laying eggs, fire flies and coconut crabs.
Other activities
Snorkeling
Guided island tour
The Watch tower
Coconut bowling
Jungle & Nature Walks
Mini-Golf, Soccer & Volleyball
Beach Picnics
Jamu Spa Treatments
Jacuzzi
Island hopping - Pandanan, Timba-timba & Bohayan
Tun Sakaran Marine Park
Introduction to Scuba Diving
Sea Kayaking
Access to Mataking Kecil at low tide
Peacock Sanctuary
Karaoke
WIFI Internet
Sea turtles laying eggs
BBQ at the Sunset Bar
Cultural shows
Mataking offers diving and snorkeling packages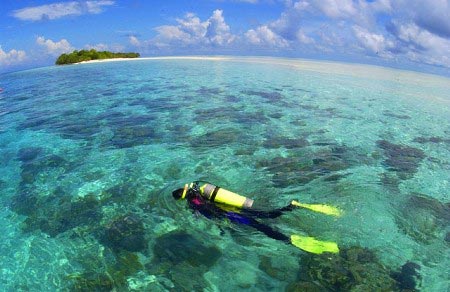 Booking is advisable in advance. Late booking is available subject to availability.
Book your reservation online to receive a special discount.
Customer Reviews & Ratings
"I have wonderful memories from our holiday in Mataking. The house reef was one of our favorites. It was much better than many of the other dive spots we have visited. The colourful coral was pristine and alive and the with many tropical fish species. I've not been anywhere else where the sea turtles were so numerous or so large. The accommodation at our beach bungalow was modern, roomy and with a jaccuzi. The ocean views was beautiful and it was terrific to wake up to. The spa at the resort was just divine. The massage at the end of the day was relaxing and filled up my senses. It was very zen. After staying 5 days, and being so well taken care of by the staff, we were really sad to leave." Anice Yong, Hong Kong
"I stayed at for five days at Mataking Island with my family and we felt like friends by the time our holiday was over. From the moment we stepped onto the jetty until the moment we left again, all the staff were friendly and took such good care of us. The island reminded me of the Maldives. The water is every bit as clear and the beaches are a postcard-perfect white without any need to Photoshop them. From the resort, it's possible to walk to a small, uninhabited island (Mataking Kecil) during low tide. " Eric Endrizzi, Milan, Italy
"We stayed for a week in March on Mataking Island at Mataking the Reef Dive Resort. Our favorite spot was at Sipadan and called "The Drop Off." We saw the barracuda tornado, many green turtles, white-tip sharks and even a napoleon fish. When we finished diving each day, we explored around our resort. The kids spotted flying foxes in a tree which are very big fruit bats. They also saw a huge monitor lizard and lots of hermit crabs. We took a turtle walk one night with the passionate naturalist working at the resort. As part of the resort's conservation program, the children watched 75 turtles that were newly hatched get released out to sea. The staff at the resort were outstanding. They were very caring and if something needed attention they responded immediately." John Todd, San Francisco
"Mataking is a beautiful spot to have a relaxing holiday and I absolutely recommend it. The chalet at the resort are comfortable and the level of service is of a very high standard. Little Mataking island is a short walk from the resort, along a sandbank. The Celebes sea has beautiful turtquoise color, the coral reef around both islands is alive and there are hawkbill turtles everywhere. The PADI center is well organized with knowedgeable divemasters. They were all great and spoke English well. Their equipment was in excellent condition and their dive boats were modern with all the safety features onboard. We are both avid divers so we went to Sipadan two times and will remember our experience for the rest of our lives." Philip Jeppesen, Denmark
"We stayed at Mataking for five nights. We booked a beautiful beach chalet that included a dive package. It was expensive but well worth it. The resort was in a fantastic location with beautiful white sandy beaches and great spots to snorkel or dive. We enjoyed learning about their ecological programs, particularly the turtle protection ones. We will certainly return." Debbie Stokes, Perth, Australia
"Mataking is an incredibly beautiful exclusive island which was perfect for our honeymoon. The staff and management were excellent and always ready to help. We went snorkelling and saw a lof of turtles and fishes. We had a romantic picnic on the beach and this felt like paradise." Isabella Furno, Roma, Italy
"We took the 6D/5N diving package and went twice to Sipadan which was a dream come true. The facilities are very good, the beach chalets are really excellent. The snorkelling at the house reef right next door was the best ever." Shaafia bin Ismail, Penang, Malaysia
"We stayed at Mataking Islands for 5D/4N on a non-diving (snorkeling) package. The snorkelling is amazing both at Sipadan (we did a day trip) and at Mataking. The staff really took care of us. We had a luxury beach villa with jacuzzi. The food was delicious (buffet style). The island scenery is magical." Feng Wei, Beijing, China
Send an Enquiry
(Special Online Discount)