NEWS (11th September 2019) - The Celebes Explorer 9 (CE9) is the New Liveaboard.
See below latest photos of Celebes Explorer 9 boat.
Please contact Us (Special Online Discount)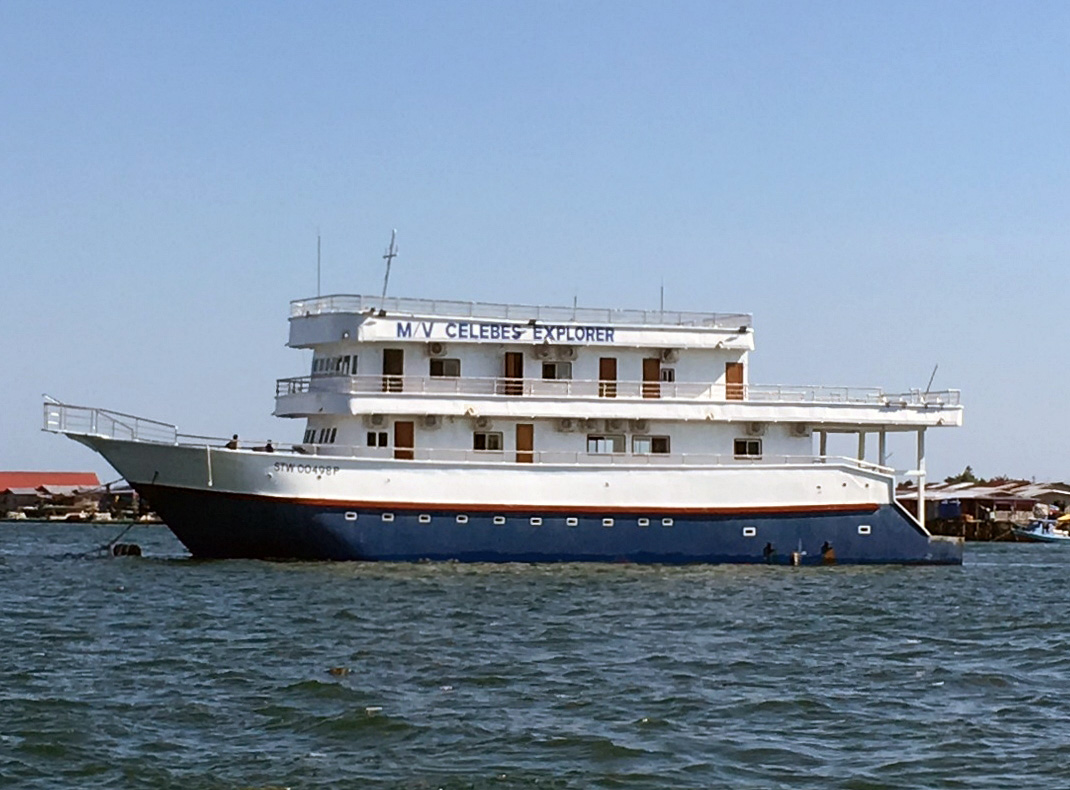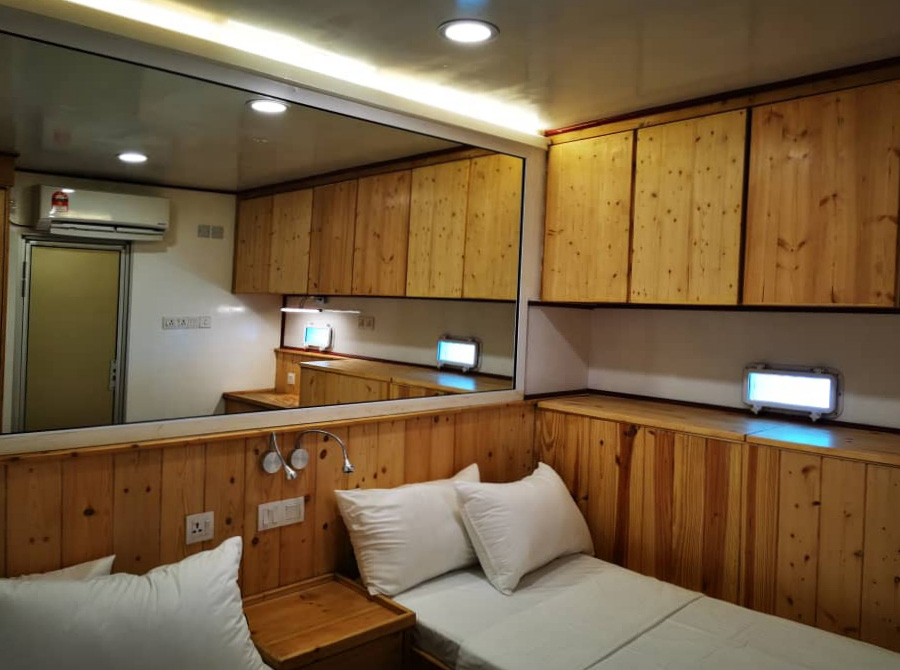 The MV Celebes Explorer is the only liveaboard bringing scuba divers to Sipadan.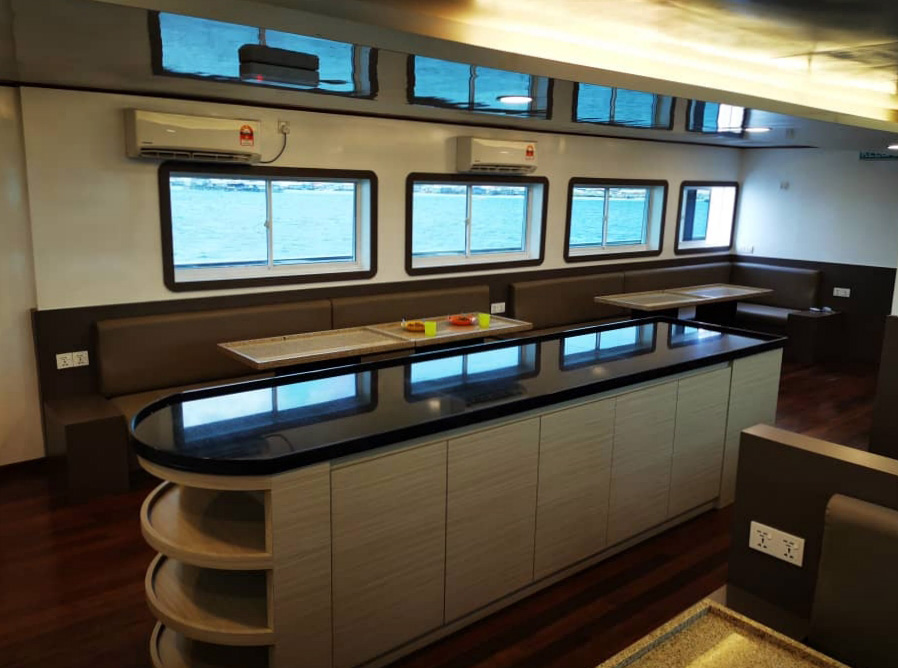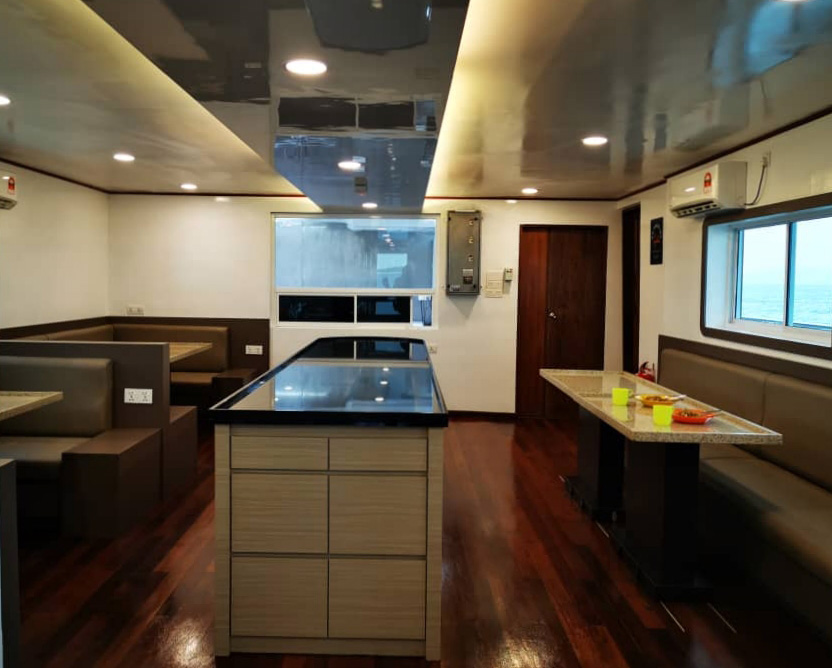 Divers are brought to Sipadan (guaranteed) along with Mabul and Kapalai islands.
The dive cruise ship is comfortable and can accommodate up to 16 guests at a time.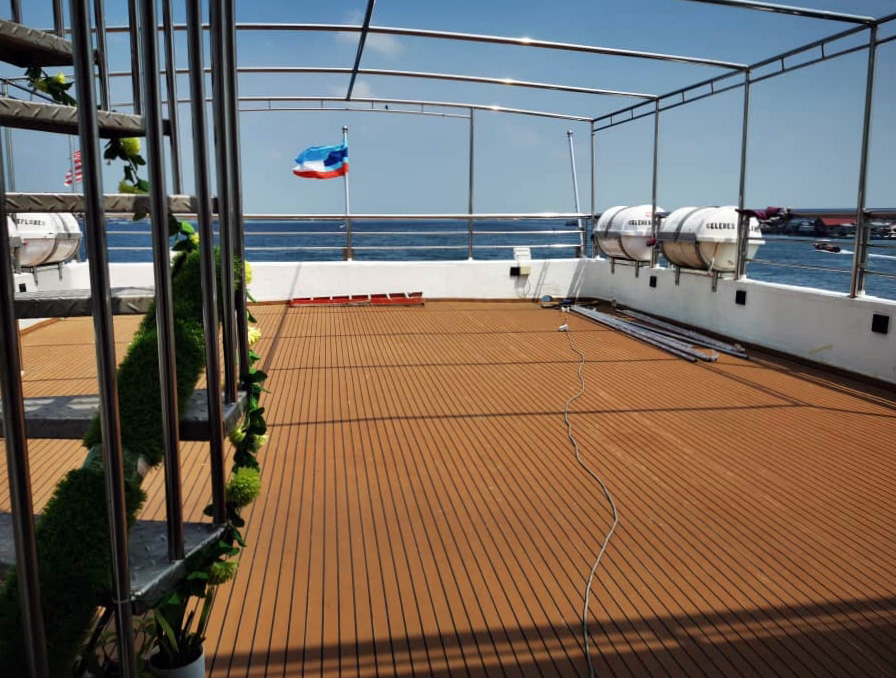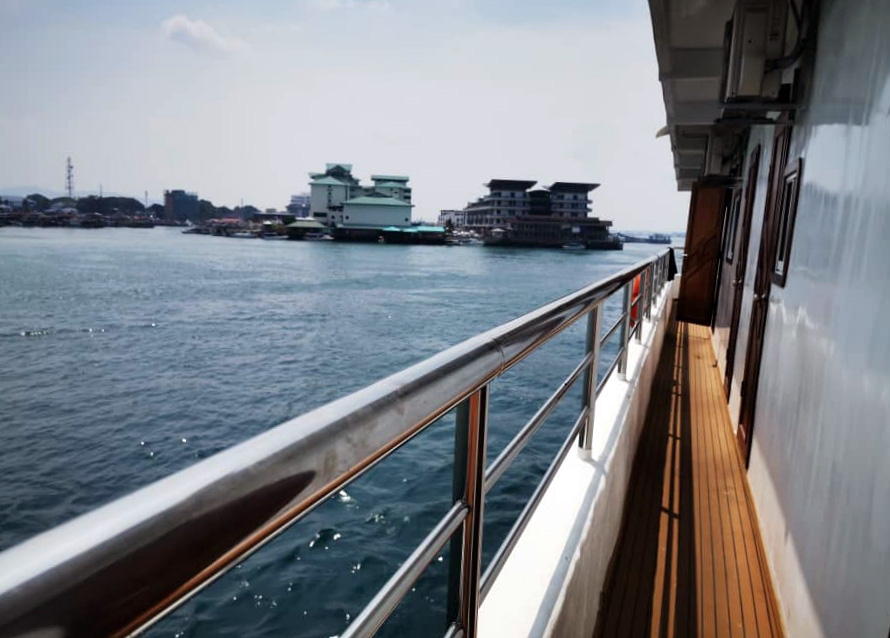 Facilities
8 units of twin share cabins with ensuite bathroom and A/C
Sofa lounge with mini bar and TV.
Delicious buffet meals
Large sun deck
Nitrox is available
Wifi broadband
Sipadan Liveaboard Package
There is NO fixed date for embarkation & disembarkation day ( daily IN & OUT )
Click here to Make a Booking (Special Online Discount)
Customer Reviews & Ratings
"The new boat is spendid. Dive gears were in excellent conditions. The food was delicious. The staff was friendly and the divemaster did a very good job at pointing us a lot of amazing marine creatures. The boat was brand new and we had a lot of room. The diving at Sipadan was fantastic! Some of the best of my life!" Rémy Dubois, Paris, France
"We chose the Celebes Explorer because they had guaranteed permit to dive at Sipadan everyday and not like with the other dive resorts. The liveaboard was just newly built since last month, luxurious, clean and tidy, The food was very nice. Staff was professional and friendly." Shane Lee, Vancouver, Canada
"Service was very good and the whole liveaboard and diving operation is well organized. The food is delicious. The main advantage of staying with the MV Celebes Explorer is the fact that they have daily permits for Sipadan." Alberto Piccioni, Milan, Italy
"The diving was excellent and the DMs were really good spotters. The boat standard is excellent as it's just been lauchned, it's a new liveaboard boat , and the rental equipment is brand new too. The buffet food was really delicious. The staff was friendly, fun and helpful. We were abla to dive everyday at Sipadan except on arrival day where we dived near Semporna. We also dived at Mabul island." Kubo Yoshii, Tokyo, Japan
Send an Enquiry
(Special Online Discount)