SIPADAN - MABUL - KAPALAI - MATAKING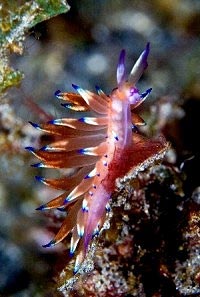 Please choose one of our packages and explore one of the world's top bio-diversity hotspot.
Luxury Resorts (Mabul, Kapalai & Mataking islands)
Please note that since 2004, in an effort to conserve the world class diving haven that is Sipadan Island, all the Sipadan resorts have been relocated to the nearby islands of Mabul and Kapalai which are only 15 minutes away by speedboat.
Both Kapalai and Mabul Islands have superb macro dive sites that will make for a very diverse diving experience.
Mabul Island Resorts
Mabul island is a fantastic base for divers and non-divers alike, offering more than 20 dive sites and several snorkeling sites that are well-worth exploring.
Guests are able to choose from a wide variety of accommodation options on this remote island. From superb beach resorts with swimming pools and jaccuzi to the more luxurious options of Maldives-style water bungalows located right out over crystal clear water.
The diving is varied and magical around Mabul island and most guests opt for a week-long stay, however it is possible to reduce the time spent to 3, 4 or 5 nights and still get to go to Sipadan. Most of the accommodation dive packages include diving as well as unlimited self-dive shore diving at the resort's housereefs as well as full board and transfers to the local airport.
Kapalai Resort
The Kapalai Resort is truly a once-in-a-lifetime accommodation experience and a must-see for those visiting the area. Built on stilts that rise up from the water, similar to those in the Maldives, this remote resort is pure luxury. There are spectacular views of both Pulau Sipadan and Mabul from Kapalai as well as access to a secluded sand bar that appears at low tide.
Surrounding the sandy bottom around the Kapalai resort you'll find artifical reefs (metal frames) and sunken boats that have become key locations for spotting frogfish, giant groupers and scorpion leaf fish making these dive sites a paradise for underwater macro photographers. Although the structures are man-made, the underwater life is all natural and you'll find all sorts of different nudibranchs and ghost pipefish.
Mataking Dive Resort
Mataking (the Reef Dive Resort) is a beautiful luxury private island resort with even more dive sites to explore with approximately 25 dive sites within the nearby islands and the Tun Sakaran Marine Park.
Mataking has daily boats going to Sipadan, making it a very good base for divers ans snorkelers who would like to explore both areas.
Sipadan Diving Liveaboard Package
It is also possible to dive everyday at Sipadan by liveaboard with the MV Celebes Explorer:
For those who don't wish to dive everyday at Sipadan, staying on nearby Pulau Mabul island in one of the beautiful resorts provides the opportunity to explore Mabul's Bajau Laut and you're sure to develop a sincere appreciation for the local culture and of course easy access to it's magical muck diving opportunities.
Budget Accommodation Packages
There are many budget accommodations on Mabul island (from budget backpackers chalet to longhouses on stilts)
Diving Sipadan from Semporna
Also it is much nicer to stay on Mabul island which is closer to Sipadan, some budget visitors also stay in Semporna which is about 45-60 minutes away on the mainland in Sabah.
What is included
Sipadan holiday packages at Mabul, Kapalai and Mataking islands include land and boat transfers to and from Tawau Airport/Semporna and full board accommodation.
Diving packages are inclusive of 3 guided boat dives per day (except on arrival and departure days) and unlimited diving at the resort's house reef.
Non-Diving packages are inclusive of snorkeling boat trips to nearby sites suitable for snorkelers.
Please contact us to book your diving or snorkeling holiday package.