Singamata is a budget resort built on stilts over a reef in the Celebes Sea and just 10-minute by speedboat from Semporna.
Placed conveniently near the Tun Sakaran Marine Park, this affordable accommodation offers a tranquil getaway from Semporna and an easy access to the nearby islands for divers and snorkelers.
The resort has a restaurant which serves local, Chinese and western cuisine including fresh delicious seafood.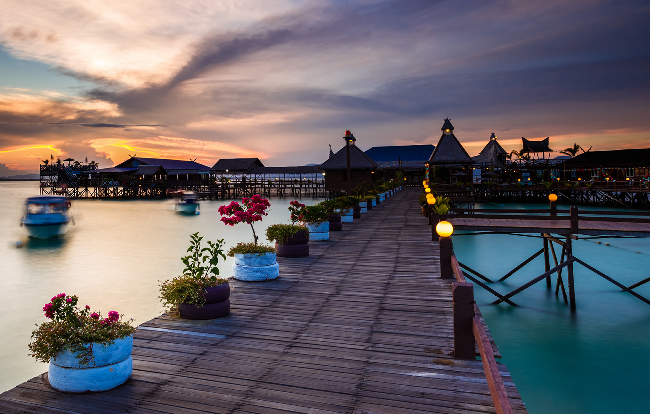 Singamata Rooms
All rooms have fan, basic amenities and hardwood floors. There are 3 types of rooms, standard and sundeck have shared bathroom and the deluxe rooms have private bathroom.
Singamata Water Activities
In addition to diving and snorkelling trips to the Semporna archipelago including the islands of Mataking, Pom Pom Island, Boheydulang, Maiga, Bodgaya, Mantabuan, Sebangkat, Sibuan, Selakan, Tetagan it also arranges trips to Siamil, Mabul and Kapalai (about an hour away by speedboat).
Singamata Dive Center
Singamata has a PADI 5* IDC ( Instructor Development Course) Dive Center and offers a wide range of dive courses catering all.
The Bajau Laut
The Bajau Laut, or Sea Gypsies are common around the Semporna islands. This very poor indigenous group spending their entire lives on the ocean, fishing and hunting on small wooden boats and over the water huts.
Please contact us to Make a Booking (Special Online Discount)