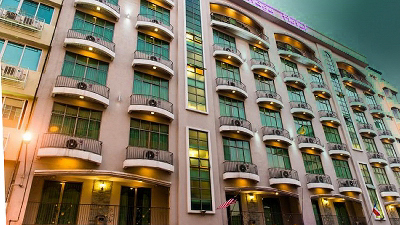 Tawau
is third largest city in Sabah (after Kota Kinabalu and Sandakan) and has a population of about 370,000 inhabitants.
Tawau city is closer from Tawau airport (TWU) than Semporna and tourist often stay there for a night before transfering the next day to Semporna and the islands of Sipadan, Mabul, Kapalai, Pom Pom and Pulau Mataking.
Tawau Airport to Semporna transfers
Please contact us for the latest scheduled airport transfer timetable from Tawau airport and Tawau city to the islands.
which are the Best Hotels in Tawau?
Heritage Hotel (3 stars)
Belmont Marco Polo Hotel (3 stars)
Promenade Hotel (4 stars)
Prince Hotel (3 stars)
Shervinton Executive Boutique Hotel (3 stars)
Astana Hotel (3 stars)
MB Hotel - May Blossom (3 stars)
De Choice Hotel (2 stars)
Kingston Executive Hotel (2 stars)
Walai Tokou Boutique Hotel (2 stars)
My Inn Hotel (2 stars)
LA Hotel
King Park Hotel Tawau
Istana Monaco
Monaco Dinasty
Hotel Emas Tawau
Jalan Haji Karim
City Garden Hotel
The Dream Hotel - Holiday Hotel
King Lee Hotel
Kuhara Court Apartment Suite
Which are the Budget Hotels in Tawau?
VS Hotel Guesthouse
North Borneo Hotel
Istana Monaco Hotel
Ocean Villa (MYR 40-50)
Hotel Monaco 2000
Hotel Soon Yee (MYR 30-35)
Putra Hotel Tawau
Telaga Indah Hotel (MYR 55-120 - previously the Grace Hotel)
Laksamana Hotel (MYR 50-140)
North Borneo Hotel (MYR 50-80)
Grace @ Chester Hotel (MYR 60-90)
Grace Inn (MYR 60-85)
Oriental Hotel (MYR 61)
Chester Hotel (MYR 60)
Loong Hotel (MYR 35-50)
Merdeka Hotel (MYR 55-140 )
Dunlop Hotel (MYR 50-60)
Sutera Hotel (MYR 50-80)
Hotel Tawau (MYR 45-80)
North City Hotel (MYR 60-135)
Kingston Hotel
Quail Hotel
Aradah Hotel
T-Hotel Tawau
Hotel Murah
Which are the Resort near Tawau?
Sipadan Mangrove Resort
Balung River Eco Resort
What are the Tawau Top Attractions?
Tawau Hills Park
Teck Guan Cocoa Villa & Museum
Table Waterfall
Ulu Kalumpang Forest Reserve
Tawau Hot Spring
Maliau Basin
Click here for Semporna hotels & travel information
There are daily connections from Tawau to Nunukan and Tarakan Island (East Kalimantan, Indonesia).