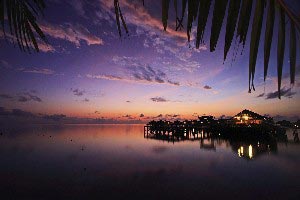 We can arrange your stay at any of the luxury resorts on Pulau Mabul, please do not hesitate to contact us.
Mabul island has a number of beach resort and luxurious over-the-water bungalows offering spectacular views, great memories and much more.
All the resorts below have Guaranteed Sipadan Permits.
Top Luxury
Mabul Water Bungalows is a Luxury Dive Resort & Spa featuring 15 Water Bungalows and 5 exclusive Water Villas complete with private balconies and scenic seaviews.
Luxury Range
Located on the south eastern side of Mabul Island, the Sipadan-Mabul Resort is a beautiful Beach Resort & Dive Center featuring 45 comfortable chalets, a swimming pool and a Jacuzzi.

Overlooking the Celebes Sea, Sipadan Water Village is a superb Dive Resort featuring 45 water chalets boasting private wooden decks.
Medium Range
Featuring 30 tropical-themed semi-detached chalets, Borneo Divers is a mid-range beach dive resort.

Enjoy the unique aspect of living and diving on a repurposed oil rig at Seaventures Dive Rig Resort.

Mabul Beach Resort (Scuba Junkie) is a more budget style lodge has 24 en-suite rooms on Mabul Island.