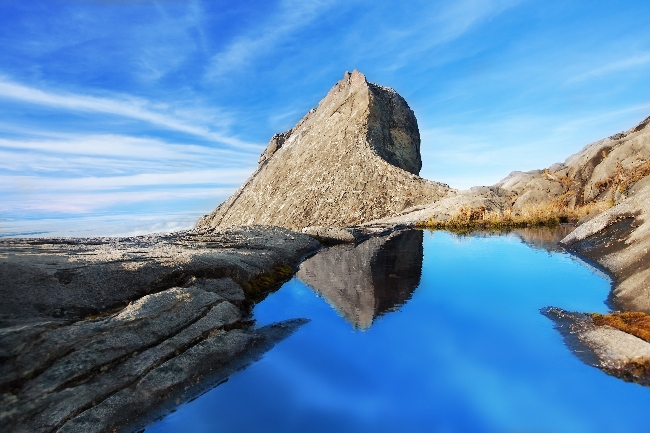 All those who at some point in their lives have experienced the true beauty of the Malaysian side of Borneo, have heard of Mount Kinabalu – the challenging mountain known as the tallest peak in South-East Asia and the 20th tallest mountain in the world, famous for attracting the attention of climbing enthusiasts from the entire globe throughout the past decades.
This truly prominent mountain, Gunung Kinabalu – as it is widely known in Malaysia – has an elevation of 4,095 meters (about 13,400 feet), and is considered to be a true centerpiece of the Kinabalu National Park, as well as a magnet for both climbers and wildlife lovers.
Mt Kinabalu Facts and History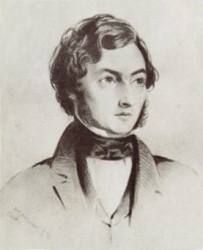 Mount Kinabalu is still seen as a somewhat young mountain, having been formed about 10 million years ago and known to be composed mainly from igneous and sedimentary stones.
Even though the mountain seems too difficult to climb by anyone other than a professional, many people without much climbing experience have also managed to conquer it, as tourists, wildlife enthusiasts and climbers visit the mountain virtually each year.
The first expedition that managed to ascend the plateau was lead in 1851 by Sir Hugh Low, a British colonial, who managed to achieve this feat together with a team of 42 other climbers, along with local guides and porters. It wasn't until zoologist John Whitehead tackled the climb a few years later that the peak of Mount Kinabalu was actually conquered.
Whitehead's expedition then paved a way for other scientists and wildlife enthusiasts and botanists to continue studying the prolific mountain.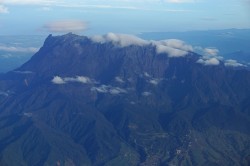 Over the years, thousands of different species of plant and animal life were discovered on the mountain and in the surrounding areas, including about 100 types of mammals, more than 300 species of birds, about 600 different varieties of ferns and even 13 species of carnivorous plants.
How is The Mount Kinabalu Climbing Experience?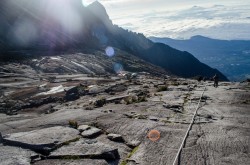 To this day, the remarkable experience of climbing this peak is colored both by the incredible variety of plants and animals you will find there and by the unique and often wildly changing climate conditions that make the maintenance of their habitats possible.
The mountain is usually approached by hikers and climbers in the month of April, as later during the year, the intense rain and varied temperatures can make both the terrain and the entire experience more difficult.
Temperatures generally range between 20 and 25 degrees, however, as a climber you must always be prepared for severe weather changes with warm, pleasant days easily turning into periods of pouring rain.
Nevertheless, most of the people who have spent their vacations in the vicinity of this exceptional mountain and have tackled the climb in the past said that whether you're climbing Mount Kinabalu for the first time or you're a climbing specialist looking for a new challenge, the experience of reaching the altitude of almost 14,000 feet above sea level to reach this peak will be absolutely unforgettable.
Note: Don't miss the must see islands of Sipadan (near Semporna and Tawau airport). Please contact us for more information.