As the smallest island in the collection that makes up the Tunku Abdul Rahman Marine Park, Mamutik island is a popular getaway featuring a nice beach, barbecue restaurants, the Borneo Divers Training Institute (BDTI), water sport activities and a Sabah Park ranger station.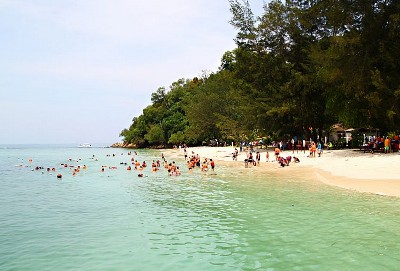 Borneo Divers on Mamutik do offer some excellent dive trips though, as the coral reefs around Mamutik are in excellent condition.
Click here to Book your Trip (Special Online Discount)
Note: Don't miss the must see islands of Sipadan and Mabul (Tawau airport). Please contact us for more information.